The National Investor is first to list on ADX as private company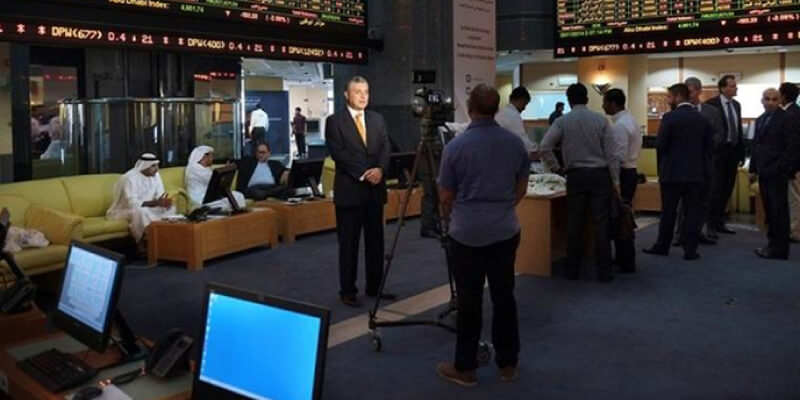 TNI's chief executive Yasser Geissah at the Abu Dhabi Securities Exchange during the company's listing. Delores Johnson / The National
The National Investor has become the first firm to announce that it has listed as a private company on the Abu Dhabi stock market.
The Abu Dhabi-based investment management and advisory company, which manages about US$100 million, is betting that boosting its profile and releasing more information about its business will make it better placed to borrow money at more competitive rates as well as to help it drum up more business.
The listing is also a step towards a potential initial public offering that would transform The National Investor (TNI) into a public joint stock company later down the line, said TNI's chief executive, Yasser Geissah.
Previously shares of TNI were traded in a so-called over-the-counter manner which does not allow buyers and sellers to get accurate and immediate pricing of transactions.
"It's important for this segment to have a market to list in to give shareholders more transparency," Mr Geissah said. "For the company itself it [presents] a good perception in the market and in the banking community. It will allow private joint stock companies to tap into debt at better terms, to be presented to investors outside of the UAE.
"It's important for us because we do asset management on behalf of many clients, so they understand that we are a company that is recognised by the regulatory authorities of the country – that we are traded."
TNI's portfolio includes Colliers International, a real estate advisory firm, Mafraq Hotel, a four star hotel on the outskirts of Abu Dhabi, Knightsbridge Global Security, a security firm, L'azurde, a gold manufacturer, and Dubai Contracting Company, a contractor that focuses on residential, commercial and mixed-use developments. Initially, buying and selling shares of TNI will be limited to UAE nationals.
For its part, the ADX is seeking to attract more companies to list on the bourse, especially private businesses in industries such as petrochemicals, education, health care and retail because they are not currently directly represented on the exchange.
"Listing of The National Investor is important for the market and the company, whereby it further strengthens its position in the market locally, regionally and globally, and will secure growth," said Rashed Al Baloushi, the bourse's chief executive.
"Not to mention that this process will open the doors to foreign investors and local citizens who are looking for more opportunities to diversify portfolios."
Yesterday, the property developer Manazel Real Estate also listed its shares on ADX's platform for private companies.
While there has been an increasing number of UAE initial public offerings in the past year as rising stock valuations prompt interest from owners to sell shares to the public, there have been no new issues on the Abu Dhabi stock exchange. National Takaful was the last firm that floated its shares on the Abu Dhabi exchange in November 2011.
That's mainly because of listing rules that force companies to sell a minimum of 55 per cent stake to investors. In Dubai however, Emaar's mall unit has been among companies that have managed to get an exemption to sell a smaller stake to investors. Before this year, UAE companies including Damac and Abu Dhabi's Gulf Marine Services have been among firms to have sidestepped local listings in favour of going public on the London Stock Exchange.