The National Investor lists on ADX as PJSC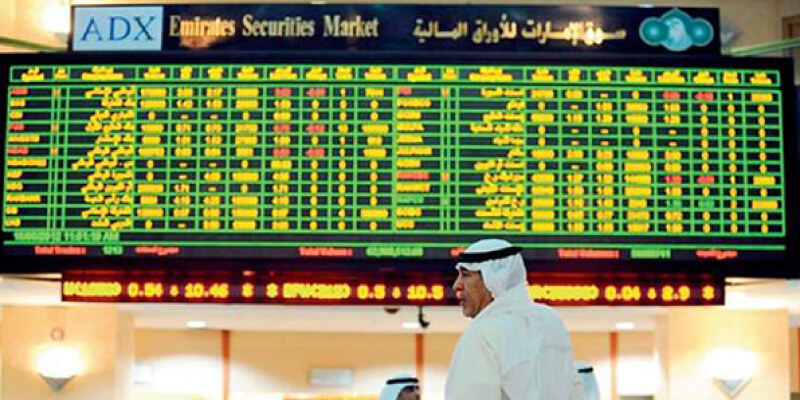 The National Investor is the second firm to have been listed on the ADX as a private joint stock company. — Reuters
Abu Dhabi: The National Investor, or TNI, an Abu Dhabi privately-owned investment management and advisory firm, has become the second company to have been listed on Abu Dhabi Securities Exchange as a private joint stock company, or PJSC.
Manazil Real Estate was the first PJSC that allowed its shares traded on the secondary market.
The Abu Dhabi-based investment firm's shares were traded on Tuesday for the first time on the secondary market counter.
The move establishes it as one of the first to take advantage of the recently-enacted directive of the Securities and Commodities Authority, or SCA, which allows private companies to be traded on the ADX.
"Since inception we have embraced a culture of strong corporate governance, risk management and transparency, which has earned us respect from our peers and stakeholders. The National Investor's listing reinforces our commitment to maintaining the highest corporate governance standards, and will further promote the franchise built on the principles of integrity and professional excellence," said Abdullah Mazrui, chairman of TNI.
TNI's principal investments track record includes national champions such as Aldar Properties, Depa and National Central Cooling Company, among others. Today, TNI's investment portfolio includes Colliers International, a leading real estate advisory firm; Mafraq Hotel, a four-star hotel property on the outskirts of Abu Dhabi; Knightsbridge Global Security, a leading security services provider; L'azurde, one of the largest gold manufacturers globally; and Dubai Contracting Company, a leading contracting firm focusing on residential, commercial and mixed-use developments, among others.
"We welcome TNI on the ADX growing list of companies," said Rashed Al Baloushi, chief executive officer of the ADX. "TNI's solid reputation built over two decades of professional and transparent services offered to a substantial client base that includes listed and privately owned companies, financial institutions and high net-worth individuals, makes it an ideal addition to our listing."
TNI's asset management practice manages three funds, including the TNI UAE Blue Chip Fund, the TNI Mena UCITS Fund and the TNI Mena Hedge Fund. These funds are targeted at international and local institutional and sophisticated high net-worth individual investors.
TNI asset management has a rigorous investment process coupled with strong buy-side research capabilities, which positions it as one of the leading fund managers in the UAE.
"The SCA's initiative to allow listing of private companies is a significant step towards the development of the UAE capital markets. TNI, with its strong corporate governance framework and proven track record, will bring further diversity to the ADX exchange," added Yasser Geissah, chief executive officer of TNI.
In the first six months of the year ended September 30, 2014, TNI earned Dh21.7 million. It has assets worth Dh910 million and total equity amounted to Dh791 million including Dh47 million of minority interest.