TNI begins trading of shares on ADX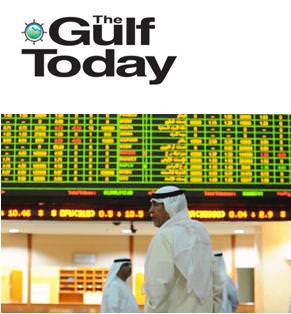 ABU DHABI: Abu Dhabi Securities Exchange (ADX) on Tuesday announced the listing of National Investor in the Exchange's Second Market for private companies under the symbol TNI. The company's shares started trading on Tuesday.
The listing ceremony was held at the Abu Dhabi Securities Exchange (ADX) in the presence of Rashed Al Balooshi, CEO of ADX, and Yasser Geissah, CEO of The National Investor, as well as a number of senior staff from both organizations.
The "new" market, where listing does not require full stock exchange disclosure, is also intended to serve as a stepping stone for some companies to go public, and will facilitate that process by providing ownership records. The new initiative will also help improve corporate governance and transparency among companies while strengthening the anti-money laundering efforts.
ADX listing of the National Investor in the Second Market comes in line with its strategic initiatives aiming towards diversifying investment products which will create more vehicles for investing money that will help to stimulate long-term growth and diversification, as well as the encouragement of more institutional investors to the market.
"We are delighted to welcome The National Investor on the ADX growing list of companies," said Rashed Al Balooshi, CEO of ADX. "The National Investor's solid reputation built over two decades of professional and transparent services offered to a substantial client base that includes listed and privately owned companies, financial institutions and high net-worth individuals, makes it an ideal addition to our listing." He continued, "listing of The National Investor is important for the market and the company, whereby it further strengthens its position in the market locally, regionally and globally, and will secure future growth, not to mention also that this process will open the doors to foreign investors and local citizens who are looking for more opportunities to diversify their portfolios".
Al Baloushi added, "As part of the programme of best practices that we adopt and apply through the operational mechanisms at ADX, and in line with the strategy and aspirations of 'Abu Dhabi Vision 2030', we encourage more companies to list their shares on the second market, stressing through his speech the importance of new listings in giving investors more opportunities to diversify their investments and therefore spread their risk further, which consequently helps to enhance stability in the market .